Astro and News: In order not to miss anything of our news, discover trendy and topical articles as well as our astro articles of the moment here!
Your Egyptian astrological sign: Amon-Ra
written by Zagon, published the 19/01/2020 - World News

If you were born between January 8 and 21, your Egyptian astrological sign is Amon-Ra. This god has the shape of the sun: it symbolizes the solar cult of Egyptian civilization. This image of the sun is completed horns and the flail; it sometimes has a ram's head, sometimes a human face. This god gives a great charisma to his natives because he plunges them into the light and gives them dynamism. These natives are very convincing and envision the world with great wisdom and serenity. They do not make decisions lightly. It is a very spiritual sign that is not always well understood by his entourage but whose radiation is appreciated by all. They are whole, authentic people who spread good humor and optimism in their environment, they are true philosophers!
---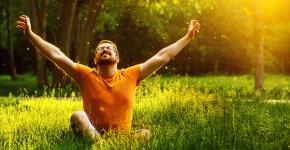 Create your own luck according to Neville Goddard
written by David, published the 18/01/2020 - Luck News

Neville Godard is an author and spiritual teacher who has written among other books "At your orders!" His method of access to desires, taught to learners, was to imagine that they already had everything they wanted. If you want to get a certain job, imagine that you already have it. If you want to develop a special relationship that moves you, imagine that you already have it (but never intellectually, only emotionally, to the point that you vibrate to having it in your life). To visualize our desires, he advised us to write in a notebook our history as if it were finalized; hence the expression "nevillize" his goal. Neville Godard said: "If you are not satisfied with your present living conditions, the only way to change them is to divert your attention from what seems real to you and raise your awareness to the conditions you would like to have. You cannot serve two masters at a time; thus, diverting your attention from one state of consciousness and directing it to another is like dying to one and awaking to another.
---
The article continues after this ad.
---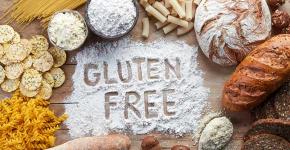 With or without gluten?
written by David, published the 17/01/2020 - Gastronomy News

With the trend "no glu", it is advisable to know the gluten-free products to which fans are entitled, so we recommend them today, so you do not get lost in the wrong lists. First, the first cereal allowed is rice, which is a very nutritious food since it represents a source of nutrients that the body needs. You can also go in these cereals that do not contain wheat or rye or barley: quinoa, corn and polenta. As far as dairy products are concerned, you will avoid flavored or lightened dairy products because they contain barley or wheat used to thicken them; also bottled milk, pasteurized or sterilized, as well as white cheeses or natural yogurts that do not contain gluten. In your diet, you will have no bad surprise in fruits and vegetables because none have, and ditto for fish, shellfish, seafood and meat; however, it will be necessary to start cooking them because the dishes prepared, them, which you buy in self-service bathe in sauces and conservatives made of cereals. So, beware!
---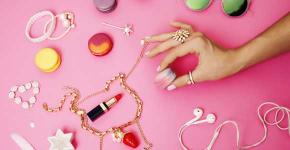 Venus in astrology
written by David, published the 16/01/2020 - AstrologY News

Like Mercury, Venus is between the earth and the sun; she is never far from the sign. In the same sign as the sun, Venus emphasizes the characteristics of the sign. When she finds herself in another sign, she enriches the sentimental life by expanding perceptions, tastes and desires. Venus is the symbol of feelings and more generally relationships. It's charm, seduction. It reveals the love behavior and the image that we want to give to others. It is also related to money. Venus is symbolically related to the signs of Taurus and Libra.
---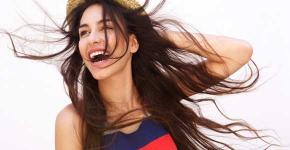 Locate your Air Houses in Astrology
written by David, published the 15/01/2020 - AstrologY News

On your Birth chart the Houses of Air are the III, VII and XI, in analogy with the signs of Gemini, Libra and Aquarius. If planets occupy these areas, you invest a lot of energy in the intellectual and relational field. You are driven by a need to share your ideas, to interrelate and interact with others, whether on a purely social or personal level. Your feeling of existing can only be maintained through communication with others: far from you the idea of finding yourself on a desert island, isolated for a while. Ideas, theories, concepts, or the very fact of speaking with your neighbor or loved ones give meaning to your existence. Relationships teach you a lot about yourself and tell you what part of your being you need to feed. Note that your social actions provide you with your own vital energy.
---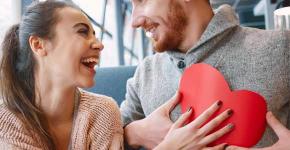 Eliminate negative emotions
written by David, published the 14/01/2020 - Astro Mindset News

In a book by Beau Norton, he tells us that if we could eliminate all negative emotions, all our worries would turn into opportunities. Our feelings have a major impact on how we live a situation. Is it possible to live without stress, fear, rage or shame? According to the author, it is possible but through a conscious and disciplined practice. Negative emotions emanate from our need to control everything that happens. We need, according to a proposed exercise, to immerse ourselves in a negative emotion for 30 seconds. Then we ask ourselves these 3 questions: 1) Can I let go of this emotion if I really wanted it? 2) Can I let it go? 3) When? Whenever we experience a negative emotion, if we ask ourselves these questions, some of our tension relaxes... By dint of practice, those who played the game of this exercise have managed to dissolve their negative perceptions. Try it!
---
The article continues after this ad.
---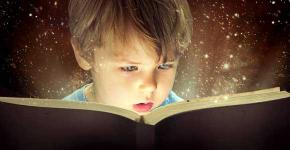 A bit of pedagogy...
written by David, published the 13/01/2020 - Astro Mindset News

There are reflexes to adopt so that your child can begin to form an opinion for himself. First, you have to ask him questions; for example, at the end of a show, ask him if he liked it. Whatever his answer, dig deeper and ask him why, make suggestions, and see how he responds: "Did you like that character because he was like a friend? ". Then you can offer him a scoring system with smileys (smiling or grimacing) or stars or even color codes. In the course of his discoveries, avoid offering him the answers on the various topics on which he will question you, exhort him to find the answer himself by asking the questions aloud, specify however that it does not matter if he is wrong. And even if you give him the answer, you have allowed him a personal inner journey that will become a salutary intellectual reflex.
---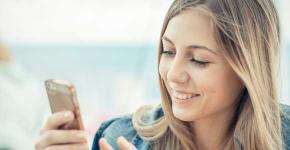 When Libra moves
written by David, published the 12/01/2020 - Astrological Signs News

Libra is not insensitive to prestigious vehicles but his great adaptability makes it often choose what is most practical to see his friends. He likes long walks, especially if they allow him to cross the world and does not mind sharing his car with his knowledge. When it has the means, it tends to afford a spacious and comfortable car, to accommodate the world in excellent conditions.
---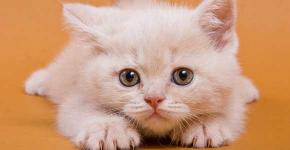 Animal communication
written by David, published the 11/01/2020 - Animals News

In his book "Intuitive animal communication, a soul-to-soul encounter", the author opens the door to a dimension almost unknown to our daily lives, namely that of sensibility and animal consciousness. And not only that of dogs or cats but of all the others: fox, doe or cock... In his work, the learning of the 6th sense is approached to invite the reader to get on the same wavelength as the one animal, and if we have a domestic animal that we love, we must learn to exchange with it. This is a first step to start using our intuition and our telepathic abilities. With his experience as a therapist, the author tells us that humans, if they are receptive to the messages of their animals, can change and, through this, "use animal communication as a personal development tool". Our pet could then become a kind of guide to participate in our evolution. Informative, isn't it?
---
The article continues after this ad.
---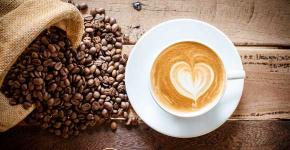 Coffee is never too strong
written by David, published the 10/01/2020 - Gastronomy News

Contrary to popular belief, coffee has benefits not to neglect; it is not recommended to abuse it, of course, but a cup or two or three in the day is not harmful. Scientific studies have shown that it will reduce type 2 diabetes, burn fat in the body and boost our metabolism. On the other hand, for any effort to provide in the gym, it would increase our performance significantly. It was estimated that, to counter the blows of depression, 4 cups in the day would have very good effects on the morale and that, in a general way, the coffee would participate in the improvement of our intellect by releasing the neurotransmitters which offer a more optimal performance of your neurons. And if you are not a coffee lover, you can always start tasting it differently, so Frappuccino, with ice cream and whipped cream. Enjoy!
---