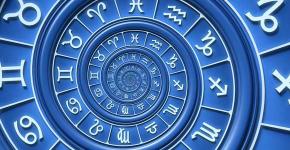 House 5 in your sky chart
from David, the 26/05/2020

The House 5 in your sky chart is in analogy with the sign of Leo: it symbolizes the sentimental domain, the relations in the field of love and all that belongs to the field of the creation, the leonine spontaneity. Children, hobbies, games, parties, shows, luck and artistic activities can be an important part of the life of the native. Planets in this astrological sector emphasize a passionate existence, a need to assert oneself or to inflate one's ego, even if it is difficult; a desire to shine and succeed in order to be satisfied or rewarded. The most striking aspect of this House is related to determining who you are through your creations and finding the reflection of your identity in your love, your relationship or the pleasure you pull in the love field.
---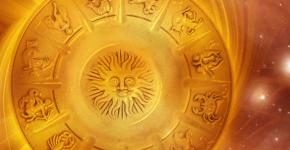 House 4 in your sky chart
from David, the 24/04/2020

This house 4 is in analogy with the sign of Cancer and traditionally represents early childhood, the beginning of life, family relationships, the home to adulthood and the end of life. If you have planets in this area, this conditions your whole existence on a very personal level. If one associates this House in a common way with the home or the family, it symbolizes a much deeper dimension which is that of the private life. Indeed, Cancer is linked to the secret or personal emotions and the environment where this intimacy is left is usually our own home, a place where we find our roots, our deep self and where we reintegrate our energy clean. And the moments of our life where we live this authenticity are those of childhood. If you own Mars in House 4, your action potential will be prioritized in this area.
---
---
Incredible but true
from David, the 16/04/2020

It is highly likely that the water we drink contains a molecule of water that has passed into the body of a dinosaur because the water on our planet has been the same for four and a half billion years. There are more stars in the universe than grains of sand on all the beaches of the world. No, peanuts are not nuts but vegetables because they grow in the ground. Lake Superior contains enough water to cover North and South America with 30 centimeters of water. The hummingbird is the only bird able to fly backwards; it can also hover for an hour and even fly upside down. Honey is the only food that does not perish; it is possible to keep it as many years as we wish and a two centuries old honey will always be edible. In 2 minutes, humans take more pictures than all humanity during the nineteenth century. It's raining diamond hailstones on Saturn and Jupiter. Will jewelers and diamond dealers ever consider an expedition on these planets?
---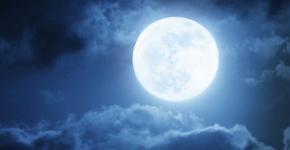 What is happening on the astrological side?
from Sigrid, the 13/04/2020

Pandemic: more additional astrological information
Regarding the end of quarantine and the disappearance of this stubborn virus called coronavirus, when will that be?
Not immediately, for sure. It should be moving away from us in early July, but let's beware!
Let us not relax our efforts because its decline will depend in the short, medium, and long term on our ability to keep our commitments. Which?
First of all, to clean up our individual and collective practices (whether in terms of ecology, politics, etc.) and to rediscover the true meaning of life!
Besides, when one thinks of the name given to this invisible enemy, there is something to wonder about!
It's a funny name. Indeed, when you consider that when listening, it evokes the crown chakra located at the top of the skull and connected to the path of the soul and possible access to high consciousness!
A curious, toxic ally who would push us brutally and bluntly, out of our comfort zone. We ended up falling asleep on the most beautiful dimension of being: that of love and respect for self and the other, and the life that surrounds us.
Perhaps, we need to think about this before resuming our daily routine as soon as the virus turns on its heels. Since, in this case, we are all judges and jury!

Yours Truly,
Daisy
---
Daisy reveals the current celestial mechanics so we can better understand what is happening on the astrological side.
from Sigrid, the 03/04/2020

Now is the time to re-read the introduction to the 2020 annual horoscope (written in September 2019), where the emergence of a big problem is tackled. We evoke a pivotal moment, a kind of societal shift, a paradigm shift caused by the famous conjunction between Saturn and Pluto on January 12, 2020.

This aspect, although correct at that date, already influenced our lives through the world's state of affairs in 2019 and will not stop shaking us before Saturn and Jupiter definitively invest in the sign of Aquarius (on December 17th for Saturn and December 19th for Jupiter).

Then, let us hope that we have heard and integrated the lesson taught by these two great teachers. So we will be ready to plunge into the deep end (finally clean or in the process of being) of novelty, science, politics, and the spirit. Finally, at the service of the community and common good rather than the exponential profit of a few!

Sincerely,
Daisy
---
---
House 6 in your sky chart
from David, the 27/03/2020

The House 6 in your birth chart is analogous to the sign of Virgo; if planets are there, it will have its importance in your existence. The house 6 is related to the professional activity in the daily sense of the term, the prevailing climate, and the constraints that are attached to it but also the weak points in health. It is also linked more generally to living conditions and everyday life. It teaches us how to demonstrate a form of humility through the spirit of service, fulfilling our duties and thereby accepting our psychological, physical, and other limitations. For example, if you have the Saturn structuring in this area, you will learn to take responsibility, to support yourself from your own foundations and you will be required to demonstrate tenacity and organization in your daily or professional life.
---
All about the house 3
from David, the 07/03/2020

The House 3 of your birth chart is in analogy with the sign of Gemini, so if you have planets in this area, your mental activity, your studies, the exchange of information, your writings and travel occupy an important place. You are favored in activities related to the media, commercial transits, advice, and communication. Native people also have a deep need to communicate with those around them and they usually do so with great naturalness and ease. Through this often-awakening intellectual curiosity, they establish relationships with people from very different backgrounds and this is manifested according to the planets present in the House 3. The planets influence the way of thinking of the natives; if the planet Uranus is there, it reinforces their mental and nervous activity, their originality in their way of thinking and an inventiveness that could be expressed in new technologies or the media.
---
Astrological houses of your sky chart!
from David, the 25/02/2020

The house 2 in your sky chart is in analogy with the sign of Taurus and it represents your relation to the material goods, your capacities of acquisition, the money gained by your profitability, your possibilities of gains but not only: the House 2 is also related to your gifts or achievements, in other words, the value you have of yourself, and as this value is most often rewarded in our hard cash way, you are rewarded for your specific talents. If you have planets in this house, money does not necessarily count (even if it's a high probability); it may be a desire for material security. On the other hand, since this Earth House evokes the energy of Taurus, we often find people who like to recharge their batteries in contact with nature. If you do not have planets in this House, it means that the material aspects are not a major subject of concern.
---
---
Discovery of the House 1!
from David, the 31/01/2020

House 1 in your sky chart is that of your ascendant: it represents your social identity, your reactions, your temperament on the boards of the theater of the external life: this is what we perceive of you in society; that is why it is also associated with the body, the very one who puts himself into representation in action. This House is in analogy with the sign of Aries whose energy is fire and any planet that is present in this sector impacts your personality singularly. Your expression will be changed depending on whether you have the moon, for example, which will make you more sensitive, more receptive to the atmosphere, even emotional or fragile or even sometimes a little immature. If you have Mercury, it will emphasize your mental curiosity, your propensity to exchange and a way to differentiate yourself intellectually. Take a look at your birth chart to discover the possible planets.
---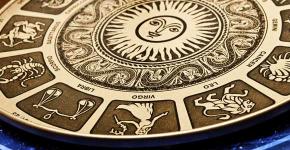 Locate your Fire Houses in Astrology
from David, the 30/01/2020

On your birth chart, the Houses of Fire are I, V, and IX, analogous to the signs of Aries, Leo, and Sagittarius. If you have planets in these areas, you are showing a lot of energy in your life because you are very inspired and motivated. Your plans for the future are important and are linked to better project you into the outside world with a faith affirmed in you and your ideals; it may also be that you have difficulties to assert yourself (because of planets badly looked), however you seek to overtake yourself to personally realize. The need to see the scope of your initiatives in social life stimulates you and makes you more alive; your sense of existence is fully appreciated because your confidence in your abilities is confirmed. You become aware of your identity through your ideals and actions. Watch for the next news because we will soon see these Houses of Fire separately.
---