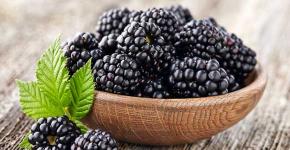 Have your head in the silk
from David, the 01/06/2020

To start the weekend and lazy mornings indecent offer, why not replace the cotton pillow case which dates from the Middle Ages by a version mulberry silk? Yes, just that and it's not to play snobs but to maintain or restore a beauty. This is the concept that has underpinned the creation of these pillows as soft as a velvety caress of an angel. Indeed, it would be the secret of our beauty; that's what his inventors say. In the morning or at noon, you will wake up without any mark of pillow on the face, your skin will be softer and your hair less wild, less messy. You will reinvent your nights, which will reinvent your days and you will not be the same. So, go ahead with its creators and treat yourself. We are in the spring, so you have the right to bring the beauty of this season in your pillowcase!
---
To invite abundance in your life
from David, the 31/05/2020

Every day, as soon as you wake up, write three things for which you feel grateful. It can be something interior (I'm happy for feeling good, for having inspiration...) or something material (Thanks for my work that I love and that brings me a lot of flourishing, thank you for this cup of coffee with delicious aroma...), it can be small things or great things (thank you for the smile of this person who relaxed me, thank you for this unexpected money...) you do not need to dig your head, grab those moments or elements of grace that make you happy and write them down. Keep this pace on a daily basis and cherish your little book of abundance that will make you more and more fulfilled, happy and open. Have a good day!
---
---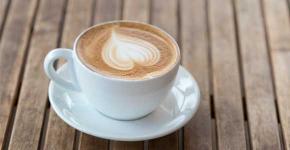 To pass for 18 years old
from David, the 12/05/2020

Beauty allies that we would not even suspect are part of our daily lives. Here, ground coffee and milk, for example, can be used to create a more effective beauty mask than is sometimes found in the cosmetics department of the supermarket. Ground coffee, therefore, is a valuable component for its hidden virtues; mix it with a milk (semi-skimmed, because the coffee contains enough oils) in a container. You can add a few drops of lemon, but this is not essential. You will mix the components until you get a thick paste. Spread out your mask and let it sit for 15 to 20 minutes. You can massage. You will rinse with great jets of water. With this process and the regenerative virtues of coffee beans, your skin is rejuvenated, and blood flow is optimized.
---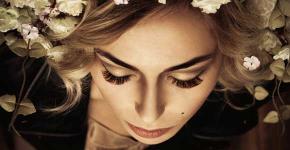 Tell me where is your mole
from David, the 09/05/2020

Chinese astrologers take the location of the mole to which they give meaning very seriously. If you have a mole on the temple, you have a passion for exoticism, travel and opportunities are sure to materialize a visceral need elsewhere. A mole between the eyebrows is a sign of a good career and wealth. You always have something to do and your destiny will always make you grow socially. A mole on the eyelids is a sign of imbalance, implying the fact of not having a harmonious relationship with his family and that you are very spendthrift. A mole on the cheekbone indicates important work that pays a lot and promises to climb the ladder of the social hierarchy, or even become President (Abraham Lincoln had one: see the 5-dollar bill). A mole on the lobe of the ear is a sign of a good character and the reputation of the person is well established. A mole on the upper lip like Cindy Crawford is a sign of people who like to enjoy life to the fullest
---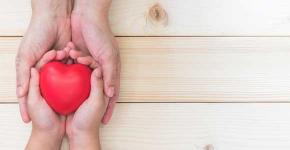 And if we talk about the heart?
from David, the 06/05/2020

Studies have shown that choosing foods with a low glycemic index, which is known as blood sugar, is good for our cardiovascular health. We must therefore prefer bread whole meal to white bread, whole rice to white rice, whole pasta ... Do not hesitate either to consume coffee and even decaffeinated because to consume brings us the protective effects of polyphenols (antioxidants); this also applies to tea whose catechins have the same effects. Forget also sunflower oil for an olive oil (or rapeseed, nuts, soy ...): another clinical study has found that regular consumption of extra-virgin olive oil decreased cardiovascular risk by 30%; this consumption is common in the context of a Mediterranean type diet. And finally, it is better to consume fresh fruits such as nuts, hazelnuts, pistachios, almonds than to drink a fruit juice because they have lost most of their fibers.
---
---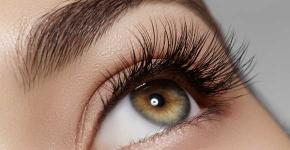 The eyebrows reflect our temperament
from David, the 05/05/2020

If the eyes are the reflection of the soul, the eyebrows would reveal our personality. Are you ready to compete with a mentalist? "Short eyebrows" belong to people who are struggling to overcome their stress and also tend to shy away from their friends' worries. The "long eyebrows" embrace, on the contrary, all the difficulty of a problem, having a warlike nature of war knowing how to cope with their own stress. "Thick eyebrows" are very active, confident and enjoy doing their job. "Fine eyebrows" or almost nonexistent are people who can doubt themselves, swallowing what is said about them. "Highly worked eyebrows" also lack self-confidence and struggle to make decisions. The "too curved eyebrows" are perceived as haughty when they need to know their surroundings to engage more; they are perfectionists. "Rounded eyebrows" are diplomatic, courteous, very sociable. "Right eyebrows" are logical people who put aside their emotions to make a decision.
---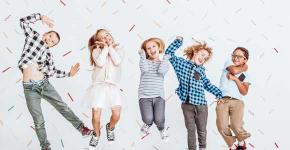 Little tips for parents and angry babies
from David, the 02/05/2020

If your child pulls the hair of another, it is still possible to channel his aggressiveness by offering him a brush to comb a doll. If he throws forbidden objects at all costs, propose him a game in the same spirit according to which you will make him dump some comforters that you will catch to revive him. If he has the habit of writing on the couch or the sheets of his bed, arrange him an area of free expression with the help of paper tablecloths, cardboard falls, etc. And if your child has a tendency to play with the kitchen water or during handwashing, give him or her a bowl or a few plastic bottles that he will fill as he pleases and with which he will play on the balcony to explore the water games. If he taps another child, reorient his movements to percussion instruments such as the xylophone, the tambourine or give him a game of DIY or gardening activities.
---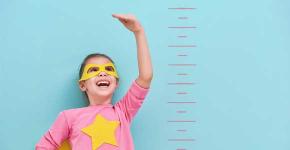 Are we taller in the morning?
from David, the 27/04/2020

If we measure ourselves in the morning when we get up, we will be surprised to see a gain in size of 1 to 2 centimeters during the night. It's not a joke or a myth; indeed, the compression of the discs situated between each vertebra of the vertebral column is released during the night; these 23 discs represent 30 percent of the length of our backbone and are significantly more flexible than the bones. When we stretch, these discs are less compressed and gorged with water over the dark hours. The body gets stuck during the day and that can make us lose up to 3 centimeters, according to the constitution of each one. An hour would be enough to start shrinking. The phenomenon is comparable to a sponge that expels water when it is compressed and, once the pressure is released, the water enters again. For those who would like to have a larger size on their identity card, see your doctor early in the morning!
---
---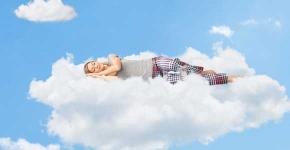 Our sleeping position reflects our personality
from David, the 15/04/2020

When we surrender ourselves to sleep, we let go and free ourselves from our minds. We do not always sleep in the same position, it is indicative of the variations of our moods. But the position we adopt most often is one that puts us at ease and reveals traits of our personality. Position of the log: legs straight and stretched, back straight and arms along the body reveal a sociable person, at ease, and who likes to attend people well positioned socially but they are a little naive and innocent. Position of the suitor: arms forward: these people are open to others but are also more suspicious and cynical, think a lot and once their decision is made, they never come back on it. Position of the soldier: arm along the body: these sleepers are stable, loyal, a little secret, ambitious but do not like to make a splash. Free fall position: sleeping on your stomach, with arms under the pillow: these sleepers are great dreamers, sociable, rebellious, teasing, free and stressed. Position of the starfish: sleeping on the back, arms stretched over the pillow and stretched legs: these sleepers love to help others and place their friends in the center of their lives. Position of the fetus: knees drawn towards the body and lying on the side: these sleepers are of great sensitivity in spite of a harder facade; they think too much and have an uneasy nature.
---
Garlic for health and beauty
from David, the 05/04/2020

To have a beautiful skin, this recipe rich in antioxidants is also good for health: 2 cloves of garlic in a little hot water and drink every morning; to remove the smell of garlic, it is possible to add a little lemon to the mixture of water and garlic. You can use your magic potion to remove acne or pimples and you will overcome your dermatological concern without necessarily having recourse to an industrial pharmaceutical product. To make your hair thicker (after trying yoghurt, coconut oil and so on), garlic can also do the trick about it. You can concoct a garlic juice with coconut oil, castor oil or a little honey; add a tablespoon of olive oil per clove of garlic and let macerate for 1 or 2 weeks in the fridge before you massage the hair and even the scalp. Garlic is rich in sulfur and selenium, it strengthens hair follicles and helps prevent hair loss.
---