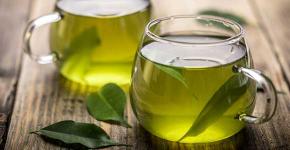 Green tea as anti-cellulite
from David, the 16/11/2019

According to legend, tea was discovered by Chinese Emperor Chen Nong in 2737 BC as he prepared to drink a cup of hot water in the shade of a tea plant. a leaf fell into the container. Chance did things well since he appreciated the taste. The infusion was born then and spread throughout the East to reach the West in the course of the seventeenth century. Quickly, the young ladies consumed it to keep a wasp size. Green tea, a real non-fermented medicinal plant, unlike black tea, contains three stimulating active ingredients: caffeine, theobromine and theophylline. Its leaves promote the destocking and evacuation of accumulated fat. It contains phenolic compounds that slow down the assimilation of sugars and limit the number of calories absorbed.
---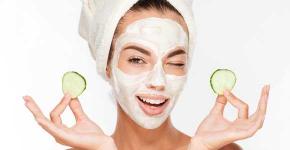 Natural beauty
from David, the 14/11/2019

It is a tasty vegetable salad, from a vegetable plant of the family of cucurbits but it is not excluded to use as a beauty product. Its richness in amino acids and sugars (simple and complex) makes it an effective moisturizing product. This is why some do not hesitate to make a mask cucumber; if it is sliced or even mashed, spread it on the cleansed face beforehand and keep it for about half an hour before rinsing. If you can rinse with rose water or blueberry, it's even better. The minerals, vitamins and enzymes contained in the vegetable hydrate and nourish the skin. If you want to be sure to take full advantage of its resources, go buy some in an organic shop, it will of course be devoid of pesticides and chemical fertilizers. To you a beautiful young and soft skin!
---
---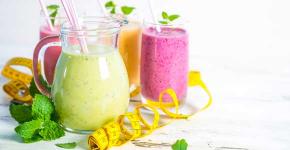 How to put K.O your lap belt?
from David, the 28/10/2019

If you want to lose fat from your abdominal area, you can target a loss of 500 grams to 1 kilogram a week, which equates to the 4500-9000 calorie range. To be clear with your consumption, keep a log book to note what you consume. To boost the destruction of your fat, start at breakfast to eat fiber that you find in cereals high (oatmeal etc.) If you eat fruit, eat the skin because that's where the fiber is present. Among the morning fat-burning foods, grapefruit is a good slimming fruit. Same thing for vegetables, eat them with the skin, be it potatoes or carrots. Pulses have a very good reputation for this type of diet, such as chickpeas or beans. Avoid especially sugars or soda-type drinks, you would have only a sword in the water. Among the healthy fats, avocados, fatty fish that contain omega-3 are highly recommended.
---
Stop gnats
from David, the 19/10/2019

If you are annoyed by gnats in your apartment, there are ways to get around it without running after it like an illuminated one. To get rid of those around siphons and pipes, pour one or two spoons of baking soda into your sink, then a glass of cider vinegar: let this mixture rest before running hot water. Normally, you should not see it for a long time. It is not advisable to use vegetable oil or olive because it could clog the sink of your kitchen, you would reap another problem! In addition, to avoid the arrival of an army of gnats, remember to cover your garbage bags or avoid keeping your trash too long inside your trash bin. Make a habit of cleaning and bleaching the lid. After that, things should go back to normal.
---
What our troubled members tell us
from David, the 13/10/2019

To understand what our body and its discomfort tell us, it is important to listen to it; in general, if physical problems reach your legs, arms, eyes, ears, or nose, it means that our actions, thoughts, or words are a drag on us. Distressed legs mean that the future scares us or that a change upsets us, prevents us from moving forward. Same thing for the toes that symbolize small details facing the future. Trouble is looming on the horizon and horns on the toes proclaim that we do not act or think in a way that befits our inner being. If the arms have problems in turn, for example, a sore elbow shows a lack of flexibility to embrace a new experience. Arthritis in the hands, legs, arms or hips, indicates that you need to express who you are and that you do not do enough: your body proclaims that it is high time to assert yourself.
---
---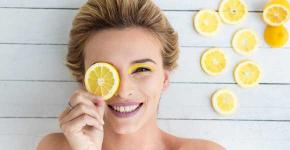 Treat dry skin
from David, the 01/10/2019

To fight dry skin, it is a food base not to neglect and not to do gestures; for food, opt for a moisturizing food in which are present two vitamins: B5 and E: you will find them in almonds, boiled eggs, whole meal bread, red cabbage, etc. Do not forget to drink in large quantities, at least 1.5 liters a day. Then give up any alcoholic lotion, drying soaps, overheated atmospheres, cold and windy climates or even scraping scarves; if you go to the pool, the chlorine dries the skin, so invest in eucalyptus-based essential oils, for example, or black soap that have been proven for such scrubs. And know how to rinse your face in a reasonable amount, not too abundant, using a product or mild soap. Good hydration in this autumn season, friends of the zodiac!
---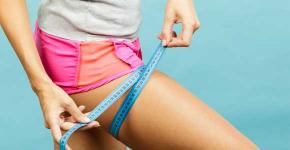 Beware of carbohydrates
from David, the 30/09/2019

If you are recovering the pounds lost during your busy vacation, maybe the solution is to adopt the same diet as Kim Kardashian. After her pregnancy, she became attached to the Atkins diet that her nutritionist advised her. 1700 calories a day maximum + 8 glasses of water during the day. The secret of this effective diet is the proteins she absorbs on a daily basis: meat or chicken, fish, eggs, etc. Then we add the good fats such as avocado or olive oil. Foods containing fiber are not left out, such as fruits and vegetables. For a person of sedentary nature, the 1700 calories are a pretty good amount, so a little sport morning or noon is not recommended. And if ever these new eating habits inflate you (not the body, huh), you do not have to do like the people. In this case, doing sports every day can help you lose weight while having a hearty appetite.
---
Your own facial firming treatment
from David, the 27/09/2019

A good firming facial massage is something relatively easy to do yourself and, if successful, will relax you for the day or evening. First, opt for an oil adapted to your skin: if your skin is dry, argan oil or coconut will be very suitable; if your skin is oily: jojoba oil is indicated. For about two minutes, massage the corners of your mouth circularly with upward pressure to firm this area, which tends to loosen. Then massage your cheeks still circularly over your cheekbones while descending down your face. Then, apply your fingers on the arch of the eyebrows to slide them around the outer corners of the eyes. The massage around your eyes will help strengthen your skin and reduce crow's feet. Finish on the area of your forehead and massage perpendicular to the wrinkles or lines, one hand will move upward while the other will pull down. You are now on a small cloud, so go quiet and Zen!
---
---
Catch up on a bad night
from David, the 15/09/2019

You had a bad night and fear the backlash for the day ahead? Do not panic, there are some tips provided by researchers specializing in the subject. At first, turn on the lights because they block melatonin, the sleep hormone. Then if you rush in the shower, it is a good initiative because warming your body with hot water will wake up and sprinkling your legs with cold water will stimulate the venous circulation, this which is vitalizing. During the day, you will avoid eating those foods that tire like sweets that you will replace with a fruit; slow sugars such as legumes and whole grains are welcome. If possible, plan a short 15-minute break in the early afternoon to take a nap. And finally, the next night, do not go to bed too late to find your balance.
---
Beware of body aches!
from David, the 11/09/2019

You decided to resume the sport, but you were not counting with some body aches? This is sometimes what happens when you use muscles that were no longer used to work. Remember to consume carbohydrates several hours before your first exercises. Slow sugars (chocolate, mango, kiwi, grapefruit, white pasta, basmati rice ...) are the fuel needed for sustained effort. If you have muscle pain, consider taking a 48-hour break (and in some cases, a good week) and do not engage in any exercise unless it is another workout that makes new work areas. It is always important to warm up and stay in tune with yourself. And your stretches should be done gently because, if they are a little brutal, you could inflict some damage to your muscle fiber concerned. In addition, there are natural anti-inflammatories such as lemon eucalyptus in case of tendinitis or elongation and many others like curcuma powder.
---