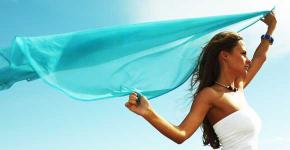 Do you know anyone named Clotilda?
from Zagon, the 04/06/2020

Clotilda is of Germanic origin and consists of two words: "hold and hild" which means "glory and struggle". Clotilda is tenacious and does everything possible to achieve what she seeks, overflowing with energy and dedicating a true passion to life itself, always looking for simple and concrete pleasures. Clotilda is full of energy and often know how to use it wisely. In addition, she is enterprising, organized and organized, which does not prevent her, if necessary, from attempting potentially dangerous adventures if her curiosity is aroused. Clotilda expresses her feelings very easily and she needs attention in return, she needs a strong but romantic man.
---
Is your name Johanna?
from David, the 30/05/2020

Johanna! This name is of Hebrew origin: Yehohanan means "God has given grace". Johanna is a sociable and optimistic woman, although she can cultivate a mysterious side to the charm. She is a sensitive and dreamy woman who hides under a cheerful mask. Johanna is determined and tenacious, she is a woman of principles and is as faithful in friendship as in love. She is also an attentive and devoted mother who could hardly live without children. Johanna has an independent character, her affections do not diminish her need for autonomy and personal fulfillment. She needs a strong and generous man to support her impulses, hers passions and, sometimes, her whims...
---
---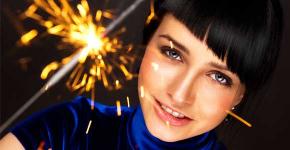 Do you know Sarah?
from David, the 24/05/2020

Sarah is of Hebrew origin that means "princess" and Sarah is in a certain way a princess because she is a flirtatious woman, who likes to prepare for exits or escapades. She is usually sweet and very beautiful. Deeply serene, Sarah does not like conflicts, she has more affinities with a mediating role that seeks to relieve tensions. It should be noted that she is a small sponge in the sense that tense environments can destabilize her, so her favors pleasant contexts. Dreamer, gives free rein to her capricious imagination. As a humanist, she can also participate in the name of social causes and, sometimes, idealists. Her great need for affection and tenderness makes her look for a sensitive and protective partner. She is close to her family, important for her eyes and her heart because, in times of trouble, you can count on her.
---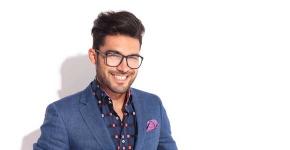 Which Eric are you?
from Zagon, the 18/05/2020

Eric is of Scandinavian origin: "Eirikr" is derived from the word "rikr" which means ruler. Eric is a discreet man, but of willful and adventurous temperament. He is very involved in his activities, takes initiatives without hesitation and does not always ask enough questions. He is a sociable and endearing man who respects and listens to everyone, his sense of initiative makes him a good leader or team leader; then he pushes others towards the achievement of common goals. In his love life, Eric is passionate and faithful, maintaining balance and harmony, both at home and in his circle of friends. When he is in love, he invests deeply in their relationship, likes to share and communicate.
---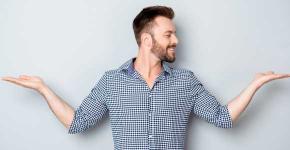 Is your name Matthew?
from David, the 14/05/2020

The Hebrew origin of Matthew means "gift of Yahweh (God)". Under an imperious exterior, Matthew hides a great emotion in the skin. His rough side of the formwork imposes on society a strong, courageous and reckless character that will lead him to succeed in his projects or to make some setbacks. That is why it is rightly recommended that he finds his own center or balance. With Matthew, it can be white or black, with small nuances, that comes from his nature divided between his bubbling emotions and his adventurous, daring and epic male part. He likes to collaborate with his neighbor or his friends because he believes that friendship is fundamental to his evolution. He can also be a conciliator in the family, where he will have more space and tranquility to unleash his understanding and openness.
---
---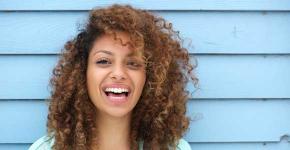 Who is Estella?
from David, the 11/05/2020

Estella comes from the Latin "Stella" which means "star" and from the Greek "Eustelle" which means "to adorn". The "Estella" exists to appreciate, adore, love, please and have fun. They love to plant things that enhance the beauty of people and their personalities. We can say that they are designed to spread harmony. They invest a lot of energy to make themselves loved, so they become useful and pleasant. They are also equipped with intuitive antennas that allow them to capture an atmosphere in general and are endowed to create imaginary worlds where to recharge when needed. Conscious and meticulous, they embrace the responsibilities of their whole being when they are entrusted with tasks or obligations. However, they must work to not feel too guilty because they are perfectionists.
---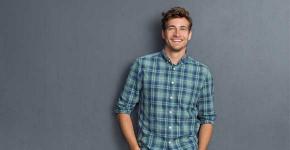 Do you know Philip?
from David, the 03/05/2020

Philip comes from two Greek terms "philos" ("friend" or "love") and "hiccups" (horse): in other words, "he who loves horses". Philip has a strong and particular character that can be confused by the fact that we never really know what attitude he will adopt. He can be of an olympic calm, excited and agitated, all this in a very short time. He knows how to control his emotions when they are boiling, which makes him aware of himself to a certain extent and tends to show impertinent behavior, even insolent. Volunteer and motivated, he has a very clear vision of his goals and, by releasing an active and sociable energy, enters the world and leaves a very personal impression. Intelligent, he knows how to cover a situation as a whole and locate imperceptible details to which he will grant a very original attention that nobody else would grant him.
---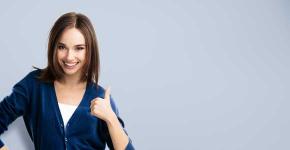 Is your name Valerie?
from David, the 28/04/2020

Valerie comes from Latin, the verb "valere" means "to be brave" or "to have courage". Full of vitality and determination, Valerie also cultivates a small hyperactive side that puts her in motion, no matter what happens. Because it is what feeds her and gives meaning to her days and even to her existence. Their swirling energy embeds others because they also know how to communicate their passion and those who are not in tune could find themselves lost on the road. Set goals for yourself, even if you do not want to continue. But at the same time, she knows how to be generous with her family and with the people she likes, and shows her feelings and emotions without shame, sometimes a bit direct because it is part of her nature to say the least sincere. In this sense, she can be perceived as a severe person, but it is also what gives her a form of protection. She needs this shell to exist.
---
---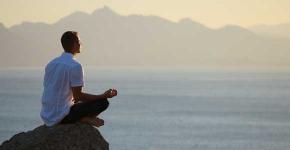 Who is Alexander?
from David, the 22/04/2020

Alexander comes from the Greek and would mean "he who repels or protects men", so he refers to martial values. Alexander is always in a good mood and is positive. He likes to direct his attention to the charm of life that makes him beautiful and happy. Pleasant to attend, makes many friends. Professional side, go far and have ambition. With dreams in his eyes, he wants to see everything and discover everything, and his kindness and frankness take him to many people who will help him carry out his projects. Be careful, however, with the bad associations that seek to take advantage of his ingenuity. It is true that he has faith in humanity, but this vision of the mind must not deceive him in relation to those who take advantage of him, in his disadvantage. With the female sex, he is honest, spontaneous, but sometimes he may lack diplomacy because he will say what he thinks. Deeply good and generous, he will always manage to disarm the moody or fighters.
---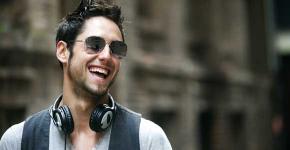 Are you Aries?
from David, the 14/04/2020

You do not want to plan for the long term, you live rather the moment. Your good ideas are in your image: spontaneous and, often, ephemeral. Instinctively, they usually concern you directly. Your challenge is to master your impulsiveness, moderate it and learn to think carefully before acting.
---