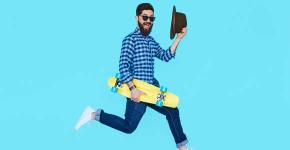 Do you know anyone named Brice?
from David, the 13/11/2019

Brice extracts his Latin origin from Brictius, which means "consideration", while his Celtic meaning that comes from Bris translates as "varied". The Brice are combative and demanding personalities who tend to weigh the pros and cons before taking action, but once launched, there will be no question of returning. They like to interact with audacious, honest and ambitious people like them, but they have a lot of problems adapting to those who are petty. They value themselves and even love one another, which does not necessarily make them narcissistic, but sometimes a little proud. Despite their self-esteem and confidence abroad, they hide a timid nature. However, they tend to use their charm to seduce couples to get in their eyes. Coincidentally, they are romantic and in search of the ideal woman.
---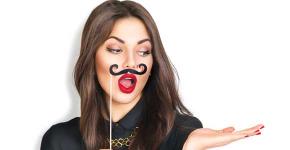 Is your name Karina?
from David, the 07/11/2019

Karina derives her Latin origin from Carus which means "beloved" and from the Greek Katharos which means "pure". Karina are personalities with whom we love to rub elbows because they are full of charm and femininity. The Karina are reliable and very organized, they present a smile, sociable, which gives them a good reputation, especially at work. They like things to be well done and, if they have to organize an event, they will put everything in place so that there are no unforeseen events and everything stays online. They are romantic, like the men they cover with attention. In their deepest selves, they are anxious and sensitive and, at times, they can give opinions that are a little too short, reflections of their internal disorder. In addition, they have an unstoppable talent that allows them to judge situations and people at first sight.
---
---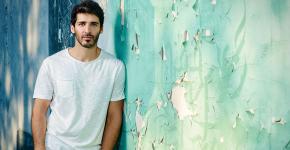 Where does the name Charles come from?
from David, the 04/11/2019

Charles derives from his Latin origin of Carolus which means "strong man" or the German Karl which means "strong, vigorous". Charles' personality at the beginning is anchored in a form of routine that gives him a sense of security; it is in this context that you can trace your course with confidence. He does not speak easily: first he waits for his opinion to be asked and he becomes communicative about it. He has a brave character, is tenacious in front of the pitfalls that are in front of him, but that does not stop him from feeding some doubts in his heart. He knows how to be respected in his opinions or in his ideas that he exposes with force; his intellectual side is never satiated and always in demand of novelty. Calm and reassuring, you are asked to take responsibility, which makes providing satisfactory results.
---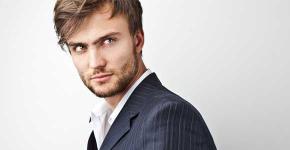 Who are the Taurus?
from Zagon, the 31/10/2019

You are willful, tenacious and stubborn. If you are looking for an inner balance, you will spontaneously resort to warm and reassuring values, such as life in the countryside, gardening, singing, dancing... These concrete activities keep you in the inner well-being to which you aspire. It is not easy, but if you have the habit of avoiding excesses, you will stick to them because your obstinacy is more powerful than your desires. It would also be good to improve your mental flexibility and, in your loves, you have to fight against jealousy and stubbornness.
---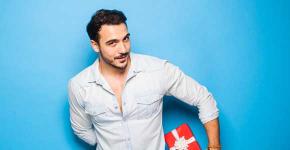 How does Scorpio work?
from Zagon, the 26/10/2019

You relax when you have the time and the opportunity to observe a situation or behavior. Every time you draw lasting lessons about yourself, others and the meaning of life. Any type of investigation will increase your mentality, be it a hidden object game or see famous research. Your sense of effort, your will, in short, all your temperament leads you to maintain without problems any resolution you have really taken. You do not tell anyone about your decisions because they only concern you. It is useless to demonstrate your good faith to someone, if you make an effort, it is to reach him and not to impress others.
---
---
Do you know anyone named Simon?
from David, the 23/10/2019

Simon is very independent, he needs to establish a personal program that he will use as a horizon. On the side of work, he puts his heart to work when what he does is in accordance with his choices, otherwise he will not go far, especially if he imposes a task that does not arouse his interest. He needs to follow his path. However, if you are very independent, you need a home where you can find something to relax. He is also very sensitive to his environment and the possible punishments of others, so he does not hesitate to participate in social or humanitarian actions to help those who express the need. In addition, the Simons are receptive to spiritual issues and can become good counselors in this area; artistic activities that appeal to their sensibility are ideal for their own balance.
---
Who is Luke?
from David, the 18/10/2019

Luke is of Latin origin: "lux" means light. Luke is stubborn, spares no effort to achieve his goals. Luke takes the time to evaluate a situation before deciding and is distinguished by his sense of responsibility and maturity. He is a very sociable man who does not leave anyone indifferent and who loves his good humor and humor. But Luke is also willing and dynamic, totally involved in his business, useful and, in good faith, hates hypocrisy. Luke is a charming and sensual man, but he has difficulty resisting temptations, thus questioning his fidelity.
---
Where does the name Denis come from?
from David, the 09/10/2019

Denis derives from Dionysius, which means son of God and who was the god of the vine in Greek mythology. The Denis have a strong personality, assertive and voluntary; however, they do not easily express their feelings, which denotes an enigmatic charm that distinguishes them from others. They have a great thirst for adventure, always looking for new experiences and their unlimited imagination leads them to dream of new worlds. They work very hard and a form of pride pushes them to complete their objectives. Wherever they go, they like to leave a trace of their uniqueness, see also these unusual personalities: the basketball player, Dennis Rodman, the director, actor, photographer and painter Dennis Hopper, the philosopher Denis Diderot or the Dutch footballer Dennis Bergkamp.
---
---
Do you know Matthew?
from Zagon, the 21/09/2019

Matthew is of Hebrew origin: "matithi and yah" means "gift of God". Matthew is a generous man who loves people and is pleased to support people who suffer pain, without expecting anything in return. He is a man of great will, destined to succeed in his enterprises, but sometimes needs to be encouraged. He is hard-working and tenacious when he is interested in his activities. Matthew is affectionate with his family, adapts to everyone and takes great care of his family. He is also a man of his word who keeps his promises, although it may cost him, we can always count on him and the help he spontaneously provides in case of difficulty.
---
Which Emily are you?
from Zagon, the 19/09/2019

Emily has several possible origins: Latin, Greek or Germanic. In Latin, aemulus means "rival" or "emulates". In Greek, haimulos means "cunning". Finally in the Germanic language, Emily means "worker". Whatever the case, Emily is a dreamer with an overflowing imagination and a mind as intuitive as it is creative. She seduces by her softness, but is a little introverted. It is only in her family, her home, that she really blossoms. Emily is emotional and sensitive, subject to mood swings and capable of impressive anger. As for the heart, Emily is looking for a man who perfectly fulfills the role of husband and loving father. She aspires to a fusional love and is possessive and jealous.
---