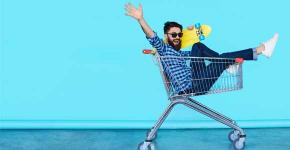 A quality that can be learned: the charism
from David, the 17/05/2020

Contrary to what one might think, charisma is not necessarily innate because many people have learned, developed and worked. They have acquired confidence and have drawn from this personal strength convictions, ideas which they subsequently share without fear; they are able to say no and are well anchored in their sneakers. Once this stable side is achieved, it is necessary to adopt a relaxed posture which unfolds your ease like a second skin; the gestures must be loose and slow and the gaze plunges into the eyes of his interlocutor. Another quality of charisma: public speaking; it's an undeniable quality that can also be learned, as Carnegie Hall did. Play intonations of your voice as well as your nonverbal attitude to support what you say. Oral communication must captivate an audience even if you recite the directory. All these qualities were learned by great speakers who were devoid of resources, originally...
---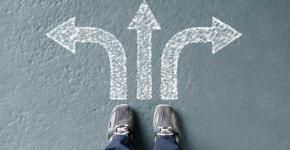 Make the choice of the action in a changing context
from David, the 15/05/2020

Sometimes we have the freedom to take a path or a bifurcation. Life is a set of junctions and crossroads where a choice is proposed to us in the professional, family, personal field. At the crossroads, we are free to go to the right or to the left, to engage or give up, to be determined or to wait a little. How do you know if you are making the right choice? This is sometimes uncomfortable because, as soon as we make a choice, we give up the other options. However, we can let things mature in order to weigh our decision while taking advice from our family or colleagues, by documenting, reading, by training to make sure that we will make the right choice… Still, we must have time, we must not be in a very particular context that evolves quickly, which is turbulent, where the benchmarks are changing. While we remain as an option? We have the choice of the action, to make a decision. And to do everything so that this decision is the right one. Sometimes, in times of turbulence, the accuracy of a life option is seen only after we have made this choice.
---
---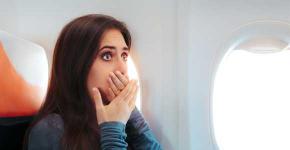 A tip from Bob Proctor about fear
from David, the 13/05/2020

Michele Blood, a former student of the metaphysician Bob Proctor, told him one day during one of his classes: "Australian, freshly arrived in a new country, I was afraid. Bob Proctor replies, "So, what can you do if you are scared? Do it with fear. If it does not make you a little afraid it's because your desire is not big enough." These words may seem innocuous at first, yet they have changed Michele Blood's thoughts about fear. Wanting to get out of your own comfort zone would not be a bad sign, on the contrary, it would show the full potential of being able to transform itself in order to be realized. When one is afraid, the first thing to do is to welcome it (and not deny it because that invariably reinforces it). It is by immersing yourself with it, in an acute and conscious way, in dialogue with it, that it will lose impact.
---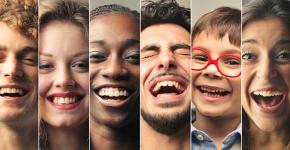 Laughter is free
from David, the 04/05/2020

Laughter is the best medicine in the world and it's free. Why? Because by laughing we change our vibration and discard any treacherous thought that would make us say "When I'm happy I'll laugh," which leads us to postpone very often the deadline to engage in a session of laughter sound. The thing is easier than it seems, just mobilize his will to get out of the world said serious, the very one who hammered us "You must be like this, you must please others, and especially do not ever be again a child. 60% of medical consultations are motivated by pain. But laughter is a powerful painkiller because it has the effect of partially anesthetizing the pain and reduce our perception of it. It stimulates the brain production of catecholamines (awakening hormone) which produces endorphins (the happiness hormone). So, it's more than time to laugh!
---
Crucial element of wisdom
from David, the 19/04/2020

Continued from our little note of the day before... An essential thing that John Izzo learned through his long inquiry into happiness is to leave no regrets behind you. Harriet Beecher Stowe said, "The most bitter tears we shed on the graves come from words we did not say, things we did not do. Regret is the thing we fear the most. More than anything else. When we reach the twilight of our life, what we fear the most is not having lived to the maximum or uttering these words "Ah, I should have..." Nobody regrets having tried some company and having failed. The worst would be to not have taken enough risks. We cannot ensure achievement or success, but we can make sure of a real failure by choosing not to attempt anything. A word to the wise...
---
---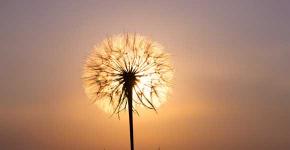 What is wisdom?
from David, the 18/04/2020

John Izzo interviewed 235 people aged 59 to 105, selected from 15,000 participants worldwide, the goal was to understand how to access this wisdom that allows to live fully happy. Despite the difference of culture, education, age difference or profession, it appears at the end of the study that wisdom is different and fundamentally more important than book knowledge. Wisdom is the ability to recognize what is important and what does not. Discover what matters forge the meaning of our life. Among the pearls of wisdom that are detached from the interviews of our investigator, there is this one, founder of the happiness: to live being animated of an intention while being faithful to oneself. And so as not to deviate from our trajectory, we must listen to the small voice that only we can perceive. Listening to this voice, of course, is sometimes easier said than done, so Izzo offers to ask us these 4 questions every week. 1st: Was this week (or this day) satisfactory? 2nd: This week, have I been the kind of person I want to be? 3rd: Am I listening to my heart right now? 4th: How can I live this pearl of wisdom more intensely next week?
---
Some brilliant words about relationship from Dr. Wayne Dyer
from David, the 17/04/2020

Among his thoughts that he wrote in one of his books: the recognition that what probably annihilates our relational life comes from the refusal to open or to mention the topics we have trouble discussing. And even if we are convinced that we cannot take the step in this regard, to put in the cloakroom this blockage is the thing to do while pushing yourself to affirm: "I will speak about it to my wife, to my daughter or to my mother, to my companion." Speaking calls for a form of appeasement of energy that causes destructive storms at the heart of our relationships. Another word of wisdom: we do not have to apologize for anything or for whoever we are. "I am what I am," he liked to repeat. We can find satisfaction by staying ourselves rather than seeking to please others.
---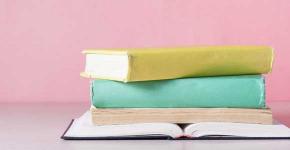 Get to the point
from David, the 11/04/2020

In his book, "The Art of Going to the Basics," the author is aimed at anyone overwhelmed, stressed or exceeded by a number of activities that he can no longer cope with. Too many things to do in a day, you cannot clear a little time just for you? Would you like to enjoy life serenely despite your obligations? This book could help you with concrete leads and you can read it in two hours maximum. You will find simple tips to de-clutter your life, your mind, your agenda to be calmer and happier. The main keyword that emerges from this book is "simplify". Simplify the management of your time, simplify your task, simplify your internet messaging, simplify archiving, in short, simplify your obligations to the fullest. To eliminate the superfluous is the philosophy of the author and to put this in application, it is to become more productive and zen.
---
---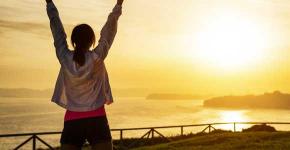 Activate your motivation!
from David, the 07/04/2020

Do you have projects that are important to you and that you have not started yet? Or, you promise to implement them but from next month? Or have you started your project but without completing it, giving up for lack of energy? The thing to do to eliminate this procrastination is to put yourself in a productive state and it is quite possible. Our brain works like a machine that responds to our requests; if you ask yourself, why am I not doing it? Your brain will glean information from the biochemical resources of your disabilities. In no time, you feel the demotivation and discouragement win you. But if you ask yourself, "Why am I able to do it? Your mind will go to the data side for resources that can succeed. Suddenly, you have all the good ideas that put you on the road to success, you mobilize your potential for success. Your brain never judges you but provides you with the resources you ask for. You choose!
---
The magic of thinking big
from David, the 11/02/2020

In his book "The magic of thinking big", the author explains that success does not come from the size of the brain but from the size of the thought. If we want to prosper and strive for success, it is incumbent upon us to think big and that is just as valid for personal fulfillment as material success or happiness. These areas in our life will be proportional to the size of our concepts and often our concepts are small and limited, which reduces the expected results. This book offers a lot of advice for thinking big, and even if it is intended for the world of work, it is nonetheless a guide where practical exercises can be done in other contexts. He also says that a fundamental is necessary to achieve a goal: to believe that the latter is materially possible will induce the brain to seek the right ways to achieve it while if you believe that it is impossible, it will become...
---