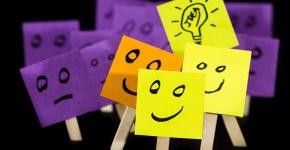 Positive thinking
from David, the 17/11/2019

Thinking positively demands constant attention, which means revolutionizing the way we see things, which has sometimes become too realistic and therefore defeatist. Taking a small step each day will produce a change in your life. It's full of common sense and logic and it brings a feeling so much more rewarding. For example, get used to each annoyance, small or big anger, to turn it immediately into a positive feeling. Most of our concerns are unfounded and based on an irrational sense of fear. Imagine escaping in extremis from a car accident; first impulse: to protest all your bitterness; second immediate impulse: "Super, I am unscathed, I have nothing"; third impulse: "Thank you for being still of this world". Do the same for anything that annoys you; it's very easy once you have taken the step. A feeling of lightness, carelessness, gratitude will ensue. And your health will improve accordingly.
---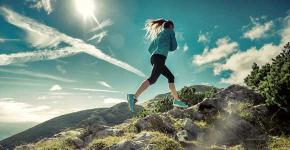 Why and how to act quickly?
from David, the 15/11/2019

How many are we to have been crossed by brilliant ideas that have been lost in nothingness, because they have not been able to catch them in order to crystallize them? Whatever the fruits of your thought, they will be useless if the action does not follow in the wake. This is why it is necessary to develop a clever method. To do this, prepare a written and detailed plan that will allow you to focus on what is crucial, without being distracted. Then, you must set a deadline for your project, which will cause deep inside you a feeling of positive stress; this will lead you to accomplish the tasks that will lead to your main goal. It is also important to have motivated people around you, it is very encouraging, and it keeps you in an active state when conditions can become arduous. Then, use logic, follow the plan established from the first step and the next and so on. Every day, your small actions put in place will eventually be a great coherent whole and leading to your desire thus concretized.
---
---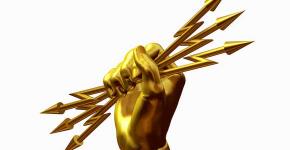 Did you see the lightning?
from David, the 12/11/2019

Among the elements of nature, lightning and thunder are interpreted in many cultures as an intervention of the gods and the manifestation of their anger. In Ancient Greece, Zeus is accompanied by his thunders when he appears before Semele, who perishes burnt. In the Amerindians, lightning and thunder are attributed to the spirit named the Thunderbird. In shamanic traditions, lightning is associated with inspiration, intuition or enlightenment and it often accompanies initiatory rites. Moreover, the lightning that hits the shamans in a state of trance confirms their ability to communicate with the spirit world. Among the Scandinavians, Thor, the god of thunder, is armed with a hammer with which he fights the giants; this hammer then passed to protect the houses from lightning.
---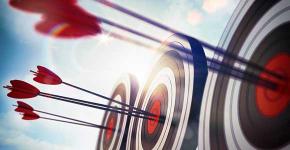 Go to freedom!
from David, the 06/11/2019

Achieving goals, even the simplest or short term has become a challenge for many men and women. The good news is that it's easy to change your bad habits in a relatively short time. Our lack of confidence generally comes from a feeling of guilt rooted in us from the prime of life through educational, family, school structures. Just commit to getting rid of that guilt to give birth to our true being. In the process, it is enough to recognize those who manipulate us, keep us in this guilt and consciously identify the methods they use to no longer be a victim. Awakening begins there. Who prevents you from building the life you dream of? From this awareness, everything becomes simpler and you begin to become that person confident in his abilities and powers. Cultivating a keen mind and active awareness by being honest with yourself is the basis of this change. Are you ready to take that first step?
---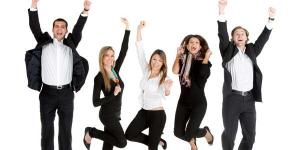 Learn flexibility
from David, the 25/10/2019

What if we learn to be more open or receptive today? We tend to want things to conform as we imagined them. But life is full of continual changes and opening up to these changes, it is adapting to situations or challenges that arise without warning. If we train ourselves to identify patterns of behavior that make us act or react, we can, at first, consider negative events as opportunities to challenge ourselves, but also, to be able to interact with others in a more balanced way. That's what will make us evolve, to become more flexible in the face of setbacks or setbacks. Harry Potter's author, JK Rowling, said that she saw the slaps of life as something really positive because that's what gave her the saga that we know phenomenon of publishing and cinema. On the dung sometimes grow beautiful roses!
---
---
Become a clown or be lighter
from David, the 22/10/2019

Is there a clown sleeping in you? Or is he already alive, more than ever? You do not dare? And yet, you should. Under his dingos, he awakens the child in each of us. Why are Charlot's or Harold Lloyd's characters still so popular, a hundred years later? And if they held all the qualities of a spiritual being? Light, philosopher in the face of adversity, supple of body (like a yogi?) And spirit (like the Guru of oneself?), He marks the spirits because he adapts well to inextricable situations, in makes a game to better dance with life and sometimes place itself above the contingencies of the material world. The clown exercise should be mandatory as was the military service at one time. The hilarious and facetious service would give a more relaxed, more global look at things. Did not the philosopher Plotin say that laughter is a jubilant assumption?
---
Cultivate gratitude
from David, the 21/10/2019

We can think that gratitude would only be a feeling of passage in our lives, on the occasion of a gift that would please us, for example. But it can become the basis of a philosophy of life by actively practicing this recognition and very serious scientific research has shown that this recognition could change everything if we maintain it on a daily basis; it contributes to feeling happy, healthy and positive. The investment in your gratitude capital will bring you every time more things because you will know how to recognize all that you live or possess as a benefit; in other words, if the riches (not necessarily material) represent such a coefficient of fulfillment in your existence it will become more obvious and more rewarding. Let's put Murphy's law in the locker room and enjoy the small moments of beauty of everyday life, learn to spot them and see them to appreciate them, always.
---
A new answer to the existential question 'who am I?'
from David, the 11/10/2019

At a reception in Beverly Hills, an imitator lent her magnificent voice for a tour of song that was a great success. The mistress of the house exclaimed: "Eleanor, what an extraordinary voice of soprano! I really did not know you could sing and as well. And the imitator replied: "But I cannot, I'm only imitating Callas! Does not this seemingly innocuous story demonstrate how limited we are, or rather what limits we impose on ourselves, consciously or unconsciously, so as not to cross the borders that have often been ours? Spiritual teachers often insist that it is by pretending to be what we become and becoming who we are. Also, it is up to everyone to question his mental images of the idea we have of us to create the one we want to embody.
---
---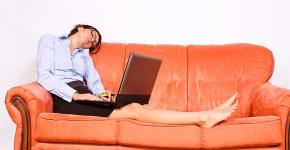 Stop thinking conditional
from David, the 07/10/2019

We have become so addicted to thinking that we often think of ideas leading nowhere. The worst can be the everlasting "I should" which is only wind. "I should do sports" will only bring, in all logic, resentment and frustration. Do you think that because they told you? Because a sports fan recommended it to you? Or because you are complexed by your figure? Or simply because you are aiming for a more dynamic health? The reason that leads you to this idea is very important because a goal can be healthy as harmful, it is just the train of thought that led you to want to achieve it. The most important thing in this regard is to set goals that make sense and value to yourself and not listen to your neighbor who will have certified that it makes sense and is good for you. A word to the wise...
---
Thoughts sculpt our environment
from David, the 29/08/2019

Yann and Baptiste meet. Yann asks, "How are you? Baptiste answers: "Pretty good. " "Really good?" Yann insists. And Baptiste answers: "But absolutely! My car broke down, my wife is sick, I did not renew her mutual, and then I just sprained my wrist, which limits me in my travels. To believe that the sky will fall on me before the end of the day..." A second story, true this one, narrated by a great teacher of personal development; he meets a friend in the gym who blows his nose, sniffs and seems to have a fever. The famous teacher asks him, "How are you? How long have you been like this? And his friend with flu answers: "In 3 weeks, it will be 1 month. Amazing, isn't it? Let's start by relativizing what happens to us and consider every little pleasant thing that makes us feel good. Quantum physicists say it: changing your gaze to an atom changes this one. This is also valid for us and our daily thoughts.
---