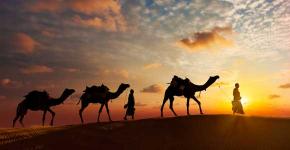 Your Egyptian astrological sign: Seth
from David, the 28/05/2020

If you were born between May 28th and June 18th, your Egyptian astrological sign is Seth. Hybrid deity with a slender muzzle and erect ears ending in square; it is one of the most complex on the character level. The natives generally move things in the sense that they create storms when the situation tends to freeze and presents no evolutionary perspective. This is why it is said that chaos can arise where you go so that change takes place. People born under Seth's guidance are great perfectionists with a passionate hunting spirit. They love the challenges, and once their goal is achieved, they do not dwell on their victories, eager to aim for other goals. This is why they are not attached to the past but more to the present and the future.
---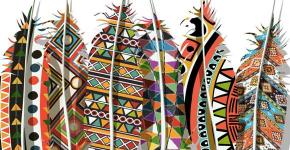 Your animal totem: Salmon
from David, the 25/04/2020

If you were born between July 22nd and August 21st, your animal-totem in Native American astrology is the Salmon. The tribes of the North-West American coast believed themselves to be inextricably linked to Salmon from a spiritual point of view because the salmon were non-incarnated souls. That's why when they ate this fish they fell into communion with the "soul plan". The Salmon is enthusiastic, confident, proud, energetic and brave. If the Salmon jumps upstream against the river, is not this behavior a symbol of homecoming where early childhood arose and flowed by itself, filled with a creative sap that he wished for reclaims? Analogy with the Lion, creator in search of an identity imprint of vigor and freshness? The shaman recommends you, friend Salmon, to conquer your natural flexibility and to be more accommodating with others in order to go up the river more easily.
---
---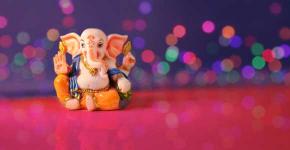 Animals in the Hindu tradition
from David, the 04/04/2020

Some animals are recurring figures in the tradition of the Orient such as the monkey and the elephant. The monkey symbolizes the distracted mind that we must channel through yoga or meditation. Once tamed, the monkey is then capable of great loyalty. The elephant owes its fame to the services it provides in civil life and commercial activities. Mount of princes and maharajas, the elephant symbolizes strength, power and foresight. Its longevity is also a symbol of victory over death, wisdom and the dignity of old age. Moreover, it is under the appearance of a white elephant that Buddha will choose to reincarnate coming out of the belly of Queen Maya. Another entity, Ganesha is often depicted as an elephant-headed man with four arms. This elephant god is in the Hindu religion the god of knowledge, sacred wisdom, studies, writings and energetic releases. On Youtube you will find many videos of songs dedicated to its energy that pay tribute to it and unlock situations.
---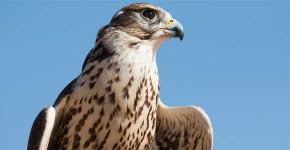 Your animal totem: the Falcon
from David, the 24/03/2020

If you were born between March 20th and April 19th, you are represented under the animal sign of Falcon in Native American astrology, the first totem spirit of the wheel of shaman life. So you are connected to solar power and your energy, both psychic and physical, is immense. As you see all at once from far away and at very high altitudes, you personify Providence and in fact, you are his eyes and his claw when he is on his prey. In this regard, you have a role of scout and indicator of good direction. Your frank and convincing words produce a fresh wind of serenity and hope, which is why you can often be solicited. The more you master your impulsiveness, the more you will be able to reach out to others with a form of wisdom while achieving your true autonomy. Internally developed, the Falcon becomes the bird of fire, that is to say the messenger between heaven and earth, conveying the heavenly law to humans. At this point, you become Horus, the Egyptian sun god with Hawk's head.
---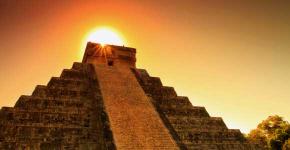 Discovering the zodiac of the pharaohs!
from David, the 11/03/2020

If you were born between March 11th and 31st, your Egyptian astrological sign is Isis. Isis personifies patience and gives the natives a great openness, humanistic impulses. If you are betrayed, you will be no less idealistic and will always have faith in human nature. Of a conciliatory temperament, you always consider the positive and you settle in a blooming vibration. You always work in a way that will please your friends and your entourage and your magical good mood accomplishes this goal with ease. Moreover, when you go away, a big void is created in your loved ones. Solidarity, as well as intimate a life united to a partner, is essential to your eyes. The human sciences, psychology, sociology, community life represent areas where you could invest without problem. Determination is also one of your qualities to lead any project fighting against pettiness and hypocrisy.
---
---
What is the meaning of your sign in Egyptian astrology?
from Zagon, the 02/03/2020

If you were born between March 1st and 10th, your Egyptian astrological sign is Osiris. He is the god of the dead and the master of the survival of the dead in the underworld. He is represented with a false beard, a butt, a whip and a crown. Osiris taught men to farm the land and to fish. These natives are curious, constantly looking for new experiences and developing all their life their multiple knowledge. They are often scientists in their chosen fields. Osiris is open, confident, and sociable; he has no trouble getting relationships and having a good popularity rating. But it can be naive or distracted and then know some disappointments... It is an idealistic sign that aims the impossible, which is not discouraged by a failure and always finds the strength and courage to bounce back against the adversity.
---
Your animal-totem: the Wolf
from David, the 21/02/2020

If you were born between February 20th and March 20th, your animal-totem in Native American astrology is the Wolf. Our modern civilization is not very tender with this animal, attributing a certain number of evils to it and that does not date from today since the tales already described it as a dangerous and aggressive creature. The Amerindians see in the Wolf a benevolent, generous and loving creature that his reputation suggests. The natives of this sign know how to protect the members of their clan with pugnacity and love, like a wolf mother. Receptive to the energies that circulate around, the Wolves are endowed with a great sensibility that can enrich them internally as well as intoxicating them, also according to their frequentations. In a positive environment, the Wolf is affectionate, tender, passionate. If he feels rejected, he can become savage, withdrawn into himself. His duality pack / isolation is the sign that he must appeal to a leader confident of him and inspires serenity to channel it.
---
Your Egyptian astrological sign: Geb.
from David, the 12/02/2020

If you were born between February 12 and 28, your Egyptian astrological sign is Geb. God of the earth, plants and minerals, he was the brother of Mut, the goddess of heaven, and nothing could separate them. It is said that it is Geb's bursts of laughter that produce the earthquakes. The natives are great creators, good organizers who play an effective advisory role thanks to his inspired words. Endearing, alive and emotional, you are rather of a solitary nature. You must be careful not to over-absorb the disturbed energy of others and take care of yourself. You are not subject to ego attacks; on the contrary, you know how to rise above the human mass and the narcissists. You are good at focusing on difficult tasks without scattering yourself...
---
---
Back to Egyptian astrology!
from Zagon, the 01/02/2020

If you were born between February 1st and 11th, your Egyptian astrological sign is Amon-Ra. This god has the shape of the sun: it symbolizes the solar cult of Egyptian civilization. This image of the sun is completed horns and the flail; it sometimes has a ram's head, sometimes a human face. This god gives a great charisma to his natives because he plunges them into the light and gives them dynamism. These natives are very convincing and envision the world with great wisdom and serenity. They do not make decisions lightly. It is a very spiritual sign that is not always well understood by his entourage but whose radiation is appreciated by all. They are whole, authentic people who spread good humor and optimism in their environment, they are true philosophers!
---
The Year of the Earth Dog
from David, the 25/01/2020

This is the Chinese New Year, an important celebration for at least a quarter of the world's population. The sign in the animal zodiac for this year is the Dog, dominated by the Earth element in its Yang form. People whose element Earth is marked in their Chinese horoscope will this year be based on a reassuring stability that will allow them to cross the year more serenely. For those whose theme is marked by Fire or Metal, it is an index of cash receipts, provided they show fairness in transactions. More generally, it is a year that is repeated every 60 years in the Chinese calendar and emphasizes a social renewal of the condition of men. The big questions (education, health ...) will be posed with force, redesigned and followed by effects. The fulfillment and joy of the success of projects undertaken during the previous year (year of the Rooster of Fire) can only be appreciated in a context of empathy and equitable sharing of resources. Happy New Year, Dogs!
---